Odinism is the ancient religion dedicated to the gods of the Norse pantheon. Odinists also refer to themselves as followers of Asatru. Extremists tend to call themselves followers of Wotanism.
The religion now called Odinism is the indigenous tradition of the Germanic branch of the Indo-European peoples. Pre-Christian in origin, it shows Paleolithic characteristics (the Shamanistic tendencies of Odin and the "trickster" aspects of Loki) as well as Neolithic traits (the 'honor and shame" nature of its warlike ethical system, which is common among pastoral nomads).
The successful spread of Christianity largely displaced Odinism in Europe in the medieval period. Lithuania, officially converted in 1386, was the last pagan stronghold in Europe, and pagan elements only lingered in underground movements, such as the Odin Brotherhood. Elsewhere, the Indo-European gods continued to be honored, but many in their Vedic form, within Hinduism. (Odin, as Priscilla Kershaw pointed out in The One-Eyed God, was honored as Rudra/Shiva , for example, and Thor was honored as Indra.)
Odinism experienced a revival in nineteenth-century Europe, through the work of individuals such as, Rasmus Andersson and Guido von List. Von List visited the crypt of St. Stephen's Cathedral in 1862 (the site was a former pagan shrine), and swore an oath to build a temple to Wotan (the Germanic Odin).
Organized Germanic groups such as the Germanische Glaubens-Gemeinschaft emerged in Germany in the early 20th century. Although several early members of the Nazi Party were part of the Thule Society, a study group for German antiquity, after his rise to power, Adolf Hitler discouraged such pursuits, and Neopagan societies were even exposed to some amount of persecution, with at least one member of List's Armanenschaft killed in a concentration camp.
A second revival began in the late 1960s and early 1970s. Ásatrú was recognized as an official religion by the Icelandic government in 1973, largely due to the efforts of Sveinbjörn Beinteinsson.
At about the same time, Else Christensen began publishing "The Odinist" newsletter in Canada. In the United States, Stephen McNallen, a former U.S. Army officer, began publishing a newsletter titled "The Runestone". He also formed an organization called the Asatru Free Assembly, later renamed the Asatru Folk Assembly, which holds annual "Althing" meetings. These early societies went through a series of reformations and splits in 1987/88, resulting in the Asatru Alliance, an offshoot of the AFA headed by Valgard Murray, publisher of the "Vor Tru" newsletter and the Ring of Troth. In the United States, the most prevalent form of Odinist organization is in small groups called Kindreds, sometimes also known as a Hearths, Garths or Steads.
The Odinic Rite, organized by John Yeowell, was established in England in 1972, and in the 1990s expanded to include chapters in Germany (1995) [1], Australia (1995) [2] and North America (1997) [3]. In the 1990's the Odinist Fellowship emerged as a separate group in the United Kingdom, led by Ralph Harrison.
In Canada, the work of E. Max Hyatt, the force behind Wodanesdag, has been significant.
In Italy, the Odinist Community (Comunità Odinista) was established in 1994.
In the 1990s and 2000s, a variety of Scandinavian associations and networks have formed. Swedish Asatrosamfund (since 1994), Norwegian Åsatrufellesskapet Bifrost in Norway (1996) and Foreningen Forn Sed (1999), recognized by the Norwegian government as a religious society, allowing them to perform "legally binding civil ceremonies" (i. e. marriages), Danish Forn Siðr (1999) and Swedish Nätverket Gimle (2001), an informal community for individual Odinists, primarily living in Sweden with no connection to any formal organisation, and Nätverket Forn Sed (2004), a network consisting of local groups (blotlag) from all over the country. It was recently founded by members from other Forn Sed societies.
Since 1973 the governments of Iceland, Denmark, Sweden, and Norway have officially recognized Odinism/Asatru.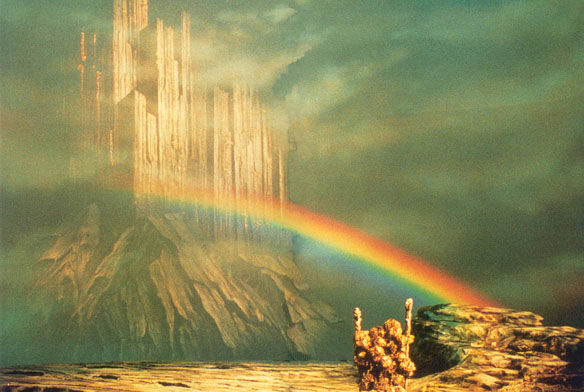 The History of Odinism and Asatru
1386 CE: Lithuania, the last pagan stronghold in Europe, is officially converted, but pagans linger.
1611 CE: Johannes Bureus of Sweden, advisor to King Gustavus Adolphus, begins drawing and interpreting Sweden's runestones. Many have been lost and are only known to us through his drawings.
1622 CE: Ole Worm of Denmark collects reports on runestones and other antique monuments of Denmark and the Northern countries. Bureus and Worm may be thought of as the founders of modern runic studies.
1642 CE: Bishop Brynjólfur gifts the "Codex Regius" to King Frederick III. Afterwards, the Eddic poems began to be published and more widely known.
1790 CE: The Romantic movement inspired Germans and Scandinavians seeking their national identity in their own origins and resulted in much of the early literature being translated.
1818 CE: The Brothers Grimm, Jacob and Wilhelm, publish their collection of fairy tales.
1844 CE: Jacob Grimm publishes Teutonic Mythology , a study of medieval Norse literature's relation to Germanic folklore.
1845 CE: Charles W. Heckethorn describes an Odinist mystery cult, in his Secret Societies of All Ages and Countries
1862 CE:P Guido von List visited the crypt of St. Stephen's Cathedral (the location of a former pagan shrine) and swore an oath to build a temple to Wotan.
1874 CE: The King of Denmark grants the people of Iceland freedom of religion.
1875 CE: The cathedral of Reykjavik, Iceland is the site of the first public Ásatrú Blót since 1000 CE.
1907 CE: German painter and writer Ludwig Fahrenkrog founds the Germanic Glaubens -Gemeinschaft (GGG), a German pagan group.
1933-1945 CE: During the NatSoc era, pagans face persecution by both the Axis and the Allies. Their groups are forbidden to meet, and some leaders are jailed.
1957 CE: In Australia, A. Rud Mills publishes a series of books on the elder religion.
1969 CE: Else Christensen establishes the Odinist Fellowship.
1972 CE: Sveinbjörn Beinteinsson founded the Ásatrúarfélagið of Iceland. In 1973, Ásatrú is accepted as one of the official religions of Iceland.
1973 CE: The Odinic Rite was also moving to gain acceptance in England.
1973 CE: Stephen McNallen founded the Ásatrú Free Assembly of America, establishing Ásatrú solidly as a re-created pagan religion.
1981 CE Ernesto García founded the Comunidad Odinista de España. Spain was the fourth country where Odinism was officially recognized as a legal religion.
1982CE: Certain members of the Odin Brotherhood decide to reveal some of the secrets of the movement.
1987CE: The Asatru Alliance is established by Michael J. Murray (Valgard Murray).
1992 CE: The Odin Brotherhood, a book by Mark Mirabello, is published.
1994 CE: The Comunità Odinista is established in Italy.
2004 CE: David Lane, a Wotanist, or extreme folkish pagan, writes KD Rebel, a novella describing radical Odinists fighting a guerrilla insurgency against a corrupt modern society.
2009 CE: Asatru and Odinist groups are now found throughout Europe, North America, South America, and Australia/New Zealand
Some associate Odinism with racist ideologies, citing some member's desire for separation of ethnic groups[1]. Though not all Odinists espouse such beliefs, racial issues have been an underlying issue in both Odinism and Heathenry at large.
The Eddic poem Völuspá (Prophecy of the Seeress) reveals the mysteries of Odinist cosmology. According to the poem, between Muspelheim (The Land of Fire) and Niflheim (The Land of Ice) was an empty space called Ginnungigap. The fire and ice moved towards each other; when they collided, the universe came into being.
In order of creation, first were the giants, then the gods, and, finally, humankind.
Odinism is polytheistic in theology. The pantheon is divided into two groups, the Aesir and the Vanir. (Odin and Thor are Aesir; Frey and Freyja are Vanir.)
Gods and Goddesses include:
Other Important Entities include:
In terms of ethics, members are taught to be "brave and generous." Modern Odinists model their life according to the Nine Noble Virtues."
Courage
Truth
Honour
Fidelity
Discipline
Hospitality
Self Reliance
Industriousness
Perseverance
Strength is better than weakness
Courage is better than cowardice
Joy is better than guilt
Honour is better than dishonour
Freedom is better than slavery
Kinship is better than alienation
Realism is better than dogmatism
Vigor is better than lifelessness
Ancestry is better than universalism
The Odin Brotherhood teaches "strength over weakness, pride over humility, and knowledge over faith." Members honor the gods by fostering "thought, courage, honor, light, and beauty."
The Odinist afterlife has several destination, depending on how one has lived (and died). The most esteemed go to Valhalla, brought there by warrior maidens called Valkyries.
Osred, an Australian Odinist, has written an article on Odinist beliefs about Life After Death.
Today, Odinism is practiced primarily in Scandinavia, Germany, Britain, North America and Australia/New Zealand. Small communities are also found in many other countries, including Austria, Switzerland, France, Italy, Portugal, Poland, and Russia. Active groups are also found in Argentina, Brazil, Mexico, Chile and Venezuela.
Exact numbers are unknown, but there are several thousand followers in the modern world.
Chadwick, H. M. The Cult of Othin. Cambridge, 1899.
Coulter, James Hjuka. Germanic Heathenry. 2003. ISBN 1410765857
Gundarsson, Kvedulf. Our Troth. 2006. ISBN 1419635980
Hollander, Lee M. The Poetic Edda. Austin, 1986. ISBN 0292764995
Mirabello, Mark. The Odin Brotherhood. 5th edition. Oxford, England, 2003. ISBN 1869928717
Mortensen, Karl. A Handbook of Norse Mythology. 2003. ISBN 048643219X
Paxson, Diana L. Essential Asatru. 2006. ISBN 0806527080
Puryear, Mark. The Nature of Asatru. 2006. ISBN 0595389643
Viktor Rydberg's "Teutonic Mythology: Gods and Goddesses of the Northland" e-book
Shetler, Greg. Living Asatru. 2003. ISBN 1591099110
Storyteller, Ragnar. Odin's Return. Payson,Arizona, 1995. (pdf. file of a novella based on the Odin Brotherhood story)
Sturluson, Snorri. Ynglinga Saga.
Sturluson, Snorri. Prose Edda. Mineola, New York, 2006. ISBN 0486451518
Teachings of the Odin Brotherhood Portland, nd. pdf file
This Is Odinism. 1974. ISBN 095046130X
Titchenell, Elsa-Brita. The Masks of Odin: Wisdom of the Ancient Norse
Wodanson, Edred. Asatru-The Hidden Fortress. Parksville, BC, Canada, 2005.
Yeowell, John. Book of Blots. 1991. ISBN 0950461350

Odinist/Asatru Library pdf. files
Video on Icelandic Asatru (in English)
Asatru in Iceland (in English) NexTV Video
Powerful Music Video on Asatru
An Archive of Essential Texts on traditional Norse Religion
Interview on Odinism by the Leader of the Odinic Rite
Pamphlet on Odinism/Asatru pdf. file
How to Conduct an Odinist Ritual from Wiki-How
On Odinism in Scandinavia, Denamrk, and Britain by Thomas Morgan. British Archaeological Association,1873 Odin Brotherhood/Odinism Discussion Group
Podcasts on Odinism/Asatru
[
edit
|
edit source
]
International Asatru-Odinist Alliance
The Asatru Folk Assembly on Asatru/Odinism
Professor Mattias Gardell, professor of religious history at the University of Stockholm, on radical Odinism
List of Some Odinist/Asatru Organizations in the World
[
edit
|
edit source
]
Community content is available under
CC-BY-SA
unless otherwise noted.